Aircel announces special plans for BlackBerry 10 devices
Aircel is the first operator so far to announce plans specifically for BlackBerry 10.
As The Mobile Indian had reported earlier, Aircel today announced a range of postpaid and prepaid plans for the buyers of the BlackBerry Z10 smartphone, which was launched in India today.
Though Aircel has not announced details of all the plans, it said that subscribers will enjoy integrated service bundle of data (1GB data), voice (250 minutes Aircel to Aircel / month) and SMS (250 Aircel to Aircel / month) for three months at a recharge of Rs 153.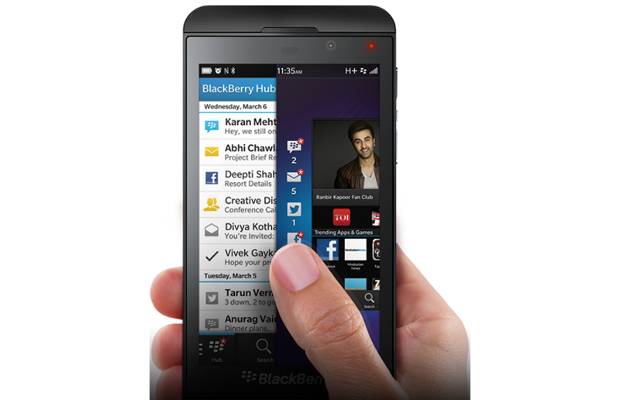 Anupam Vasudev, chief marketing officer, Aircel said, "There is an inherent growth in Internet consumption due to the high level of penetration of smartphones and we are happy to offer exciting usage plans to compliment the new BlackBerry Z10."
Sunil Dutt, managing director for India at BlackBerry said, "We are pleased to work with Aircel to bring customers in India the powerful new BlackBerry Z10 smartphone. Backed by Aircel's network and service plans, BlackBerry Z10 customers will be delighted with a re-invented communication experience, seamless multitasking, and easy access to multiple social networks."