Videocon to offer 23 Mbps speed over LTE network
While LTE is capable of offering 100 Mbps speed, due to limited spectrum, Videocon will offer lower speed. It will offer only 9 Mbps speed in smaller cities.
Videocon, which is set to offer FD LTE services in six circles, has said that it will offer only 23 Mbps speed in larger cities and 9 Mbps speed in smaller towns and cities.
Arvind Bali, chief executive officer of Videocon mobile services, while talking to The Mobile Indian said, "We have got 5MHz spectrum in each of the six circles, of which we plan to use 3 Mhz for LTE services in large cities and rest for the 2G based voice service, this will enable us to offer speeds of up to 23 Mbps. In smaller towns however we will use only 1.4 MHz for LTE, to offer 9 Mbps speed."
While these speeds are considerable higher than current 3G speeds being offered in India, it will be substantially lower than 100 Mbps that LTE is capable of offering.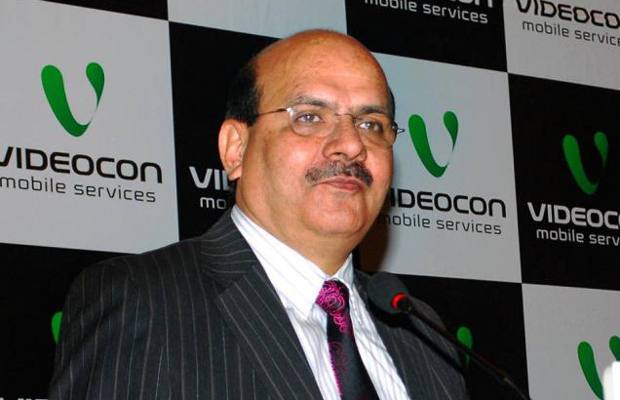 Arvind added, "Even at these speeds LTE will offer much better experience compared to 3G networks with much better reliability. Moreover our network will be dynamic and allocate bandwidth to 2G and LTE according to the load, so if voice traffic is higher more space will be allocated to 2G, if data is higher more bandwidth with be allocated to LTE".
Videocon has 4G spectrum in Haryana, Madhya Pradesh, Chhattisgarh, Gujarat, UP west, UP East, Bihar and Jharkhand. It has however only 2G spectrum in Punjab so it will not offer LTE services there.
When we asked if they plan to upgrade the spectrum by paying a fee to the government, Arvind said, "We already have CDMA, GSM, Wireless broadband services in Punjab and therefore can cater to requirements of consumers there. We do not want to upgrade our spectrum there as of now."
Though he did not share the LTE pricing structure, but said that we will try to remain the most value for money brand in the space.
About the LTE handsets, he said, "The technology that we are using is already in use and handsets are available in decent numbers already, almost all the high end handsets like Apple iPhone, Samsung Galaxy S3 and Nokia Lumia 920 support the LTE that we plan to deploy. We have also asked our mobile handset division to create dongles and low priced mobile phones to support our network and that will be ready in time for our launch."
It may be noted that apart from Videocon, all the players in the 4G space are using TD LTE instead of FDD LTE technology which is being used by Videocon and most of the operators in the USA and Europe countries. So while Airtel which has LTE network in four cities of Kolkata, Pune, Bangalore and Chandigarh does not offer mobile phones right now, Videocon's FDD LTE network will be supported by all the high end phones already available in India